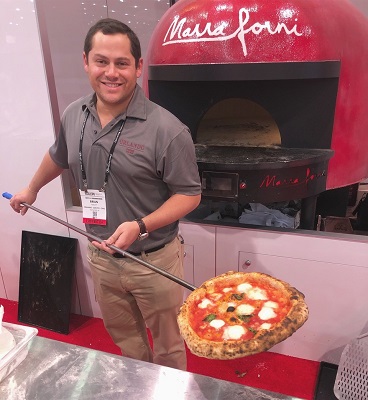 Brian Nacht
Antimo Caputo SRL / Orlando Food Sales
With a passion for food and cooking, Brian Nacht is an at home cook who has been in the food industry for the last decade. Brian's love for cooking started at a young age where he would create recipes in his parent's kitchen and took it all the way to college where he earned his BA in hospitality management, from Syracuse University.
After several years in sales with international companies, Brian joined Orlando Food Sales in 2015 where he is currently the regional manager overseeing accounts from the east coast to Texas.
When he is not on the road, Brian is cooking in his NYC apartment, developing recipes for both gluten free and regular pasta, pizza, bagels and more using Caputo Flour. You can see his many creations on Instagram @Diceyeats.
9/26/2019 12:30 PM